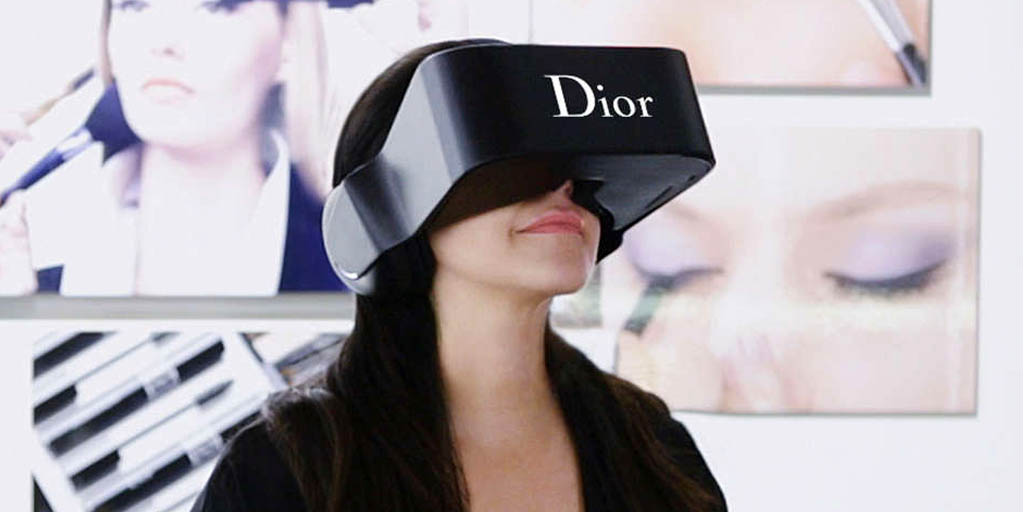 Image Credit: Dior Eyes. 2015. The LVMH Group. LVMH.com. Web. 13 Aug. 2015.
Virtual reality (VR) takes retailtainment—today's amalgam of retail and entertainment—to new, unexplored heights. Harnessing the power of VR, internationally acclaimed fashion brand Dior gave fashionistas a virtual backstage pass to the launch of its new makeup range DiorShow with the Dior Eyes virtual reality headsets. Gracing the shelves of select stores, the VR headsets especially fabricated for the fashion giant is touted to offer users a 100-degree look at everything that happens before the models hit the runway. Dior Eyes headsets promise to "give Dior clients the physical sensation of living the Dior show backstage," without having them be at the venue.
From runways to airways and more
VR is fast gaining popularity in various industries for the way it takes basic images and turns them into immersive, astoundingly lifelike experiences. Cutting-edge visualisation studio Animation1 takes on some of the most challenging VR projects, including a project for Boeing, the world's largest aerospace company. One such project was the creation of VR content using three-dimensional or 3D modelled images of interiors of Boeing's latest jets, underscoring the features that justify Boeing's reputation as the global leader in aircraft manufacturing.
Animation1 also partnered with the LK Group, Melbourne's leading property developer, to create virtual reality interiors of The Opus Tower. Through Animation1's stunning visuals, prospective clients and residents are able to fully appreciate the beauty of the most luxurious residential destination in the heart of Melbourne's art precinct.
Content for both projects are compatible with all the most technologically advanced headsets in the market: Samsung Gear VR, Oculus Rift and Google Cardboard headsets.
Samsung Gear VR headsets leverage Samsung Galaxy Note 4 that projects bigger-than-life images on a megasized,5.7 inch (143.9 mm) Quad HD Super AMOLED (a 2560×1440 active matrix organic light-emitting diode) screen that allows users to view the world beyond their peripheral vision.
Oculus Rift headsets, on the other hand, provide optimal VR experiences by employing a low persistence OLED display, eliminating motion blur and judder. Its precise, low latency positional tracking technology accurately maps all of the user's real-world head movements for an enhanced augmented reality experience.
Google makes VR experiences easily accessible to everyone with Google Cardboard. Google Cardboard is as capable as its pricier competitors of displaying 3D scenes with binocular rendering, of tracking and reacting to head movements, and of interacting with apps through magnet input.
For an opportunity to check out this VR phenomenon, Australia's fastest growing outsourcing company Acquire BPO had a booth at the Call Centre Week in Las Vegas which gave visitors a chance to test the Samsung Gear. In collaboration with Animation1, Acquire created a VR experience that allowed visitors to freely explore Acquire's facilities using actual 360° panoramic images of various areas in one of the company's sites in the Philippines.
For smart brands, Virtual Reality has become the new marketing imperative, and Animation1 is proud to be at the forefront of this revolution.
Leverage Virtual Reality technology to boost your marketing efforts. Get started today!